Thank you for turning around this order so quickly.
HNA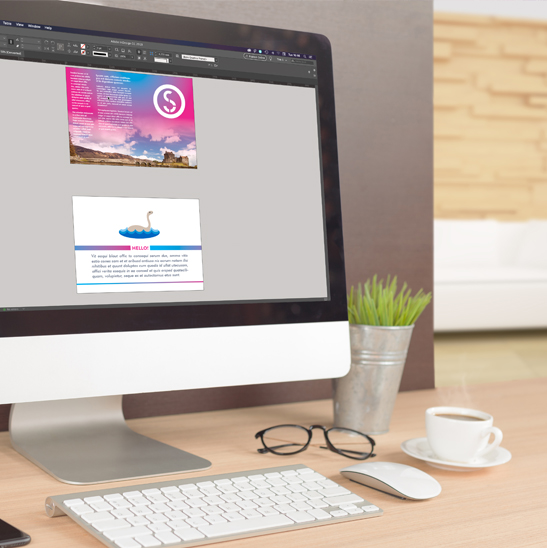 Design Service
Here at Speedprint we offer an in-house design service to help you create your perfect artwork, before ensuring you have the perfect print job. We don't rely on supplying templates as we know how important it is to stand out from the competition, therefore our design work is completely bespoke.
From having your own bespoke logo and set of stationery designed from a scribble you have made on a piece of paper; to us producing a promotional booklet for you using your text and image files. We can help. Because we are a printer first and foremost, our design service will not necessarily cost as much as you would expect either. Just get in touch with any enquiries and we can talk you through it.
How does it work?
We like to keep this clear and straightforward, as we understand that designing your artwork from scratch can be fairly daunting. The first thing we do is have a conversation with you. We want to understand what it is you are looking for and how we can best help. From there, we'll cover ideas and what it is you envisage before moving onto the proof stage.
When proofing your artwork, it is important to stress that we do not always expect to get it right first time. The purpose of the first proof is to gauge how close we have understood the brief, and to use it as a springboard for finalising your design. It is important to know what you DISLIKE, as much as what you LIKE at this stage. It all helps move forward to producing something you are satisfied with, and truly represents the message you are looking to convey.
From there, it is a matter of more proofs to iron out the design and make sure nothing has been omitted. At which point, we will move forward with your print project and after payment, the ownership of the artwork is yours, and we can arrange to have the files with you in whatever format you wish.
It's that simple!
Just get in touch with any queries.
---
PLEASE NOTE:
From January 2019, any design work will require a deposit before artwork can commence.

More Services
Whether you're looking for 10 colour copies or 10,000 brochures, we can help.