Many thanks, the books look great!
Anna MacKenzie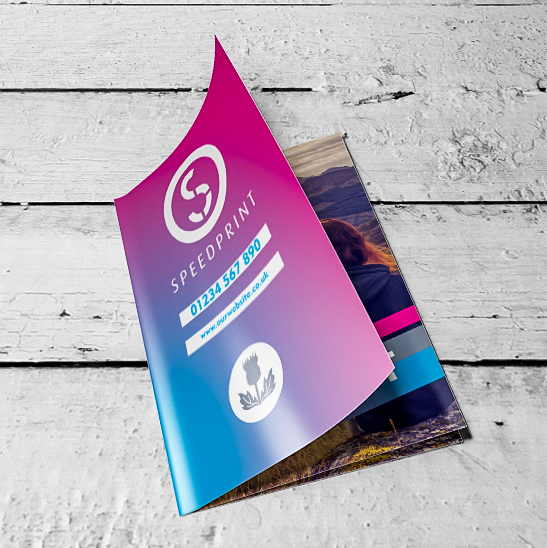 brochures & Booklets
We offer professional booklet printing included within in our range of services. Whether it's large quantities of saddle stitched booklets for marketing purposes, wire bound presentation documents or professionally finished hard bound books, we can ensure you get the product that's right for you or your business.
Here at Speedprint, we'll work with you to choose the best type of binding and stock that's right for your project, ensuring that the presentation you need to deliver - or the product and pricing booklet you need to send to that customer – is finished to your exact specification.
Our in-house design service can work with you to produce something that sends out a clear, concise and eye catching design, painting your finished job in the best possible light. If you prefer you can send us the print ready artwork instead and we can discuss the stock and finishing options available to produce the same effect.
Print Options
As with many of our other services, there are various options for colour and paper stock with regards to our leaflets and flyers, in addition to various types of fold available. Whatever your requirements may be, just contact us and let us know. Our typical stock for promotional flyers is a 130gsm gloss or silk. We find this gives good bulk to the finished item and a professional feel, in addition to making the colour eye-catching and vibrant. We also have uncoated and coloured stocks if you are looking for something to deliver a different aesthetic or tactile experience.
---
PLEASE NOTE:
From January 2019, all print orders will require a deposit before production can commence.

More Services
Whether you're looking for 10 colour copies or 10,000 brochures, we can help.